This is the
1st totally-online
, end-user-focused
dementia education platform
for companies who need dementia care staff training and
certification
.


The one thing that I continue running into while working with senior living organizations is this: although they all have different needs and programs, they ALL need staff training.
Welcome to Dementia By Day School
Are you tired of cramming a bunch of training DVDs and Alzheimer Association talks together to make up the entirety of your state-mandated training hours?
Some communities I talk to turned to Relias for their online dementia training, but find it lacking in scope. Others show their staff a selection of DVDs from the early 2000s. Still others build their own trainings in Powerpoint or on their bulky, confusing HR platforms...and then realize that these fun-bereft slideshows don't get the job done.
So, I started thinking, "What if we...tried something different?"
Hi, I'm Rachael Wonderlin
And I think the old way we teach dementia care is outdated! Isn't it time we ACTUALLY had an online platform where your staff could learn on their own time? You know, instead of being shuttled through a 2-hour dementia care course the first time they walk through your door?
I have a Master's in Gerontology and am the author of 3(!) books with Johns Hopkins University Press. At my consulting agency, Dementia By Day, I work with senior living companies who want to up their dementia care game. I'd love to help you do exactly that.
Let's change the way we teach dementia care.
Cardinal Senior Management is currently sending their entire team through Dementia By Day School!
We've recommended this to our entire company!
— Joe Pohlen, Principal at Cardinal Senior Management
I'm really enjoying this course! It's very informative and having it split up into short videos keeps my attention. This is for sure breathing new life into information that was buried in my brain!
— Amber Frey, Admissions at Cardinal
Here's what you get:
1 full year of dementia education for ALL OF YOUR STAFF
5 hours of dementia training for each individual who goes through the program
Live, monthly Dementia Detective coaching calls with me directly
Individual certificates for team members when they complete the coursework
Quizzes for team members to ensure that they grasp the challenging concepts
Immediate access to fresh content and updates to the course
Self-paced content that you control: see for yourself when your team members get through levels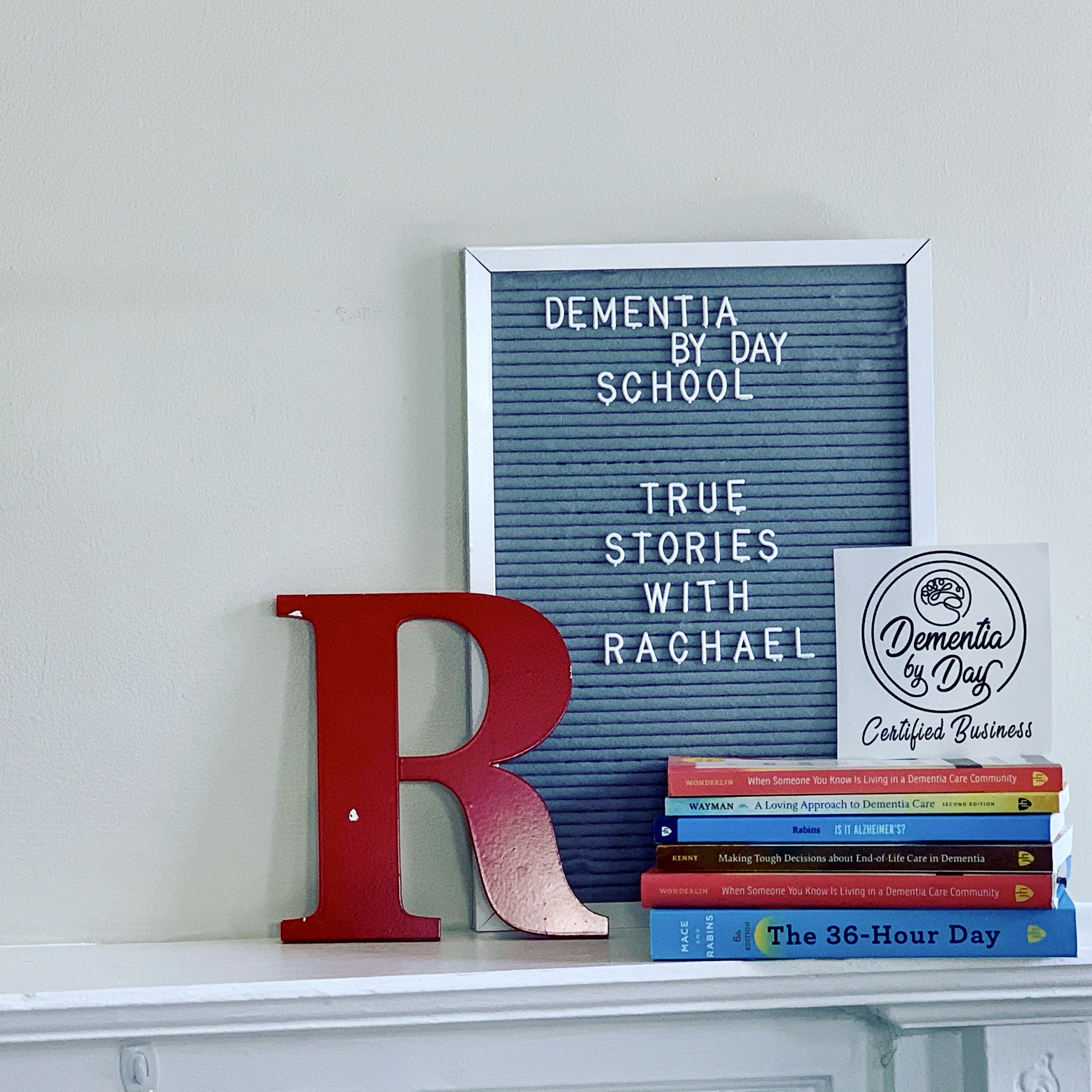 2 WAYS TO JOIN
Course Only:
1 YEAR OF COURSE ACCESS + DEMENTIA DETECTIVE CALLS
This includes once-monthly 1-hour Dementia Detective Calls with me where we review material, check in with staff questions, and solve any challenges your team is having. See below to purchase only this course + Dementia Detective Calls without the consulting package.
Consulting + Course:
6 MONTHS CONSULTING + 1 YEAR OF COURSE ACCESS
This includes the course and 6 months of consulting, including two live sessions with me in-person at your locations. In order to sign up for this package, please reach out to me directly. ($40,000)
OR
1 YEAR OF CONSULTING + 1 YEAR OF COURSE ACCESS
This includes the course and 1 year of consulting, including four live sessions with me in-person at your locations. In order to sign up for this package, please reach out to me directly. ($75,000)
"This is a great refresher course for those of us who have been working with our seniors for years, but also updates us on more creative ways to help those whose brains and minds are changing. We were always taught that it is NOT okay to 'lie' to them and that we needed to MAKE them understand our reality. I find that the staff can be fearful of what is 'right' and what is wrong to say to their residents and this educational piece gives the staff some great information on what to say—not only to their residents but also gives them some great tools to share with the residents' loved ones."
- Rachel B., LPN, PCHA
FAQs
Couldn't we just keep using that old dementia care DVD we have?
I mean...I guess so?
We use a program that our old HR Director built.
Ohhhhhhkay...so...you're saying that's enough, right?
We have Relias, so, we're good.
I know, I know, they have a dementia care class. But, I'm the only person who teaches Embracing Their Reality(TM) and explains dementia care the way that I do. I'm all about the tangible tips and advice, and I think this is something you should know about, too!
Can you just build this on our platform so we can use it from there?
Yes, technically, I can. Let's talk about what that looks like. Although, I must tell you, using it on here is a LOT more cost effective for you in the long run: that's why I built this! I also have an option where you can see and track your team's own progress.
Let's talk!
Curious about the course and want to know more before making a big commitment? I totally get it. Let's set up a quick call where we can go over any questions or concerns you have.
Follow this link to set up a call.