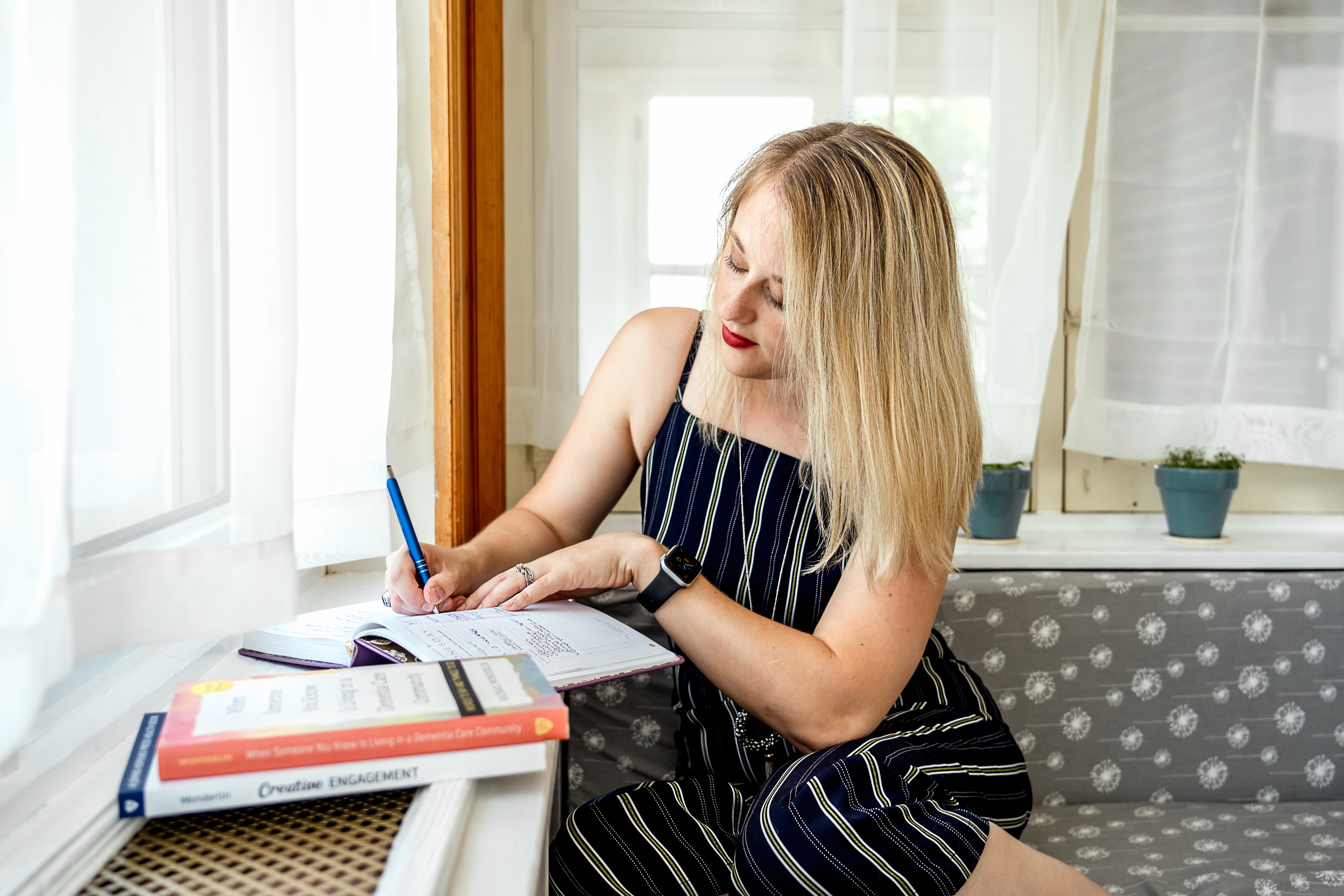 Hi, I'm Rachael Wonderlin
And I think the old way we teach dementia care is outdated! Isn't it time we had an online platform where your team could learn on their own time? You know, instead of being shuttled through a 3-hour dementia care DVD or kinda-boring-online "What is dementia" course the first time they walk through your door? 
I have a Master's in Gerontology and am the author of 3(!) books with Johns Hopkins University Press. At my consulting agency, Dementia By Day, I work with senior living companies who want to up their dementia care game. I'd love to help you do exactly that.
Let's change the way we teach dementia care. 
START LEARNING WITH DEMENTIA BY DAY
Click a course to see more about it! For help logging into any of these programs, see "GET HELP" at the top of the page.